As a recognized expert in data governance, Infolock provides consulting and advisory services geared toward helping organizations effectively manage, optimize, and secure their data. With our deep understanding of risk management, combined with decades of combined technical expertise and business acumen, we help clients regain control of their data.
Infolock developed the industry recognized data risk management framework, DataRAMP, which enables organizations to understand manage data risk in the same manner as other, conventional, organizational risks, such as financial, competitive, and regulatory risk.
Founded in 2005 and headquartered in Arlington, VA, Infolock is the go-to data management advisory firm for security-conscious organizations in the financial services, healthcare, insurance, retail, manufacturing, and public sectors.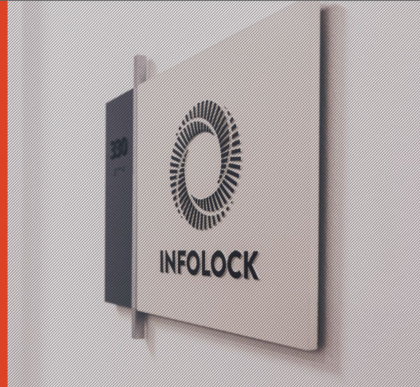 Advisory Services
Infolock's Advisory Services team provides expert guidance to help address the challenges associated with regulatory compliance, exponential growth, and effective risk reduction. As thought leaders in data security, Infolock's Advisory Services team offers a variety of support options in order to allow organizations the tools and education to effectively manage and secure their data.
DataRAMP
DataRAMP is an industry recognized data security best practice. As a comprehensive and scalable framework, DataRAMP deconstructs data security into three controls (Governance, Visibility, Protection) and sub-controls to assess organizations. This assessment provides insight to support mature data security programs and reduce risk.
Data Risk Management & DLP Program Development
By leveraging DataRAMP, the team can build out meaningful programs that:
Identify risks that occur;
Determine whether risks are technical or business issues;
Prioritize risk reduction; and
Ensure strategic alignment across business units.
Data Inventory & Classification
A Data Inventory answers the foundational questions of "what," "where," and "how much" data you have. Using these questions, organizations can discover the location, volume, and risk associated with data. And a proper Classification Schema allows data to be organized into meaningful categories.
Health Assessments
Organizations often have either overlaps or gaps in their technologies and end up leveraging multiple solutions to perform tasks, which can create unnecessary complications. A Health Assessment can help organizations identify what technology is already in use, their current capabilities, and if any gaps exist. The assessment will also highlight potential solutions to perform needed tasks.
Managed Services
Infolock's Managed Services encompasses multiple technologies, including DLP, CASB, Web Proxy, and Endpoint, along with "Managed Programs" for Information Governance.
Managed DLP (MDLP)
Infolock's MDLP services remove the barriers to building and maintaining an effective data security program by managing organizations' DLP, CASB, Classification, and Encryption solutions. Infolock's MDLP offering includes incident response, administration, and program management.
Professional Services
Infolock's Professional Services team understands that effective solution deployments require careful confident to properly design, architect, and implement complex enterprise software. The team is composed of Infolock's Engineers and Architects, all of whom work in tandem to ensure solutions are deployed correctly to protect organizational data.
Implementation, Integration, Configuration, and Training
Every member of our Professional Services team specializes in both implementing and configuring multiple categories of information security products across cloud, on-premise, and hybrid environments. The team also provides advanced training on solution functionality.
Solution Critical Care (SCC)
Infolock's Solution Critical Care (SCC) team provides advanced, white-glove support for Broadcom solutions, including DLP, CASB, Web Proxy, and Endpoint. This boutique offering combines incident troubleshooting support with other services, such as solution health checks and upgrades, subject matter expertise for architect and design/policy optimization, and business reviews quarterly and annually. Each SCC client is also assigned a Support Manager and a Customer Success Manager as dedicated points of contact.
Technical Services
Infolock's Technical Services team provides support to our INSIGHT DLP Appliance Configuration Tool and is comprised of experts with years of combined experience in data security and technology.
INSIGHT DLP Appliance Configuration Tool
The INSIGHT DLP Appliance Configuration Tool (IDACT) provides organizations with pre-packaged, pre-installed, and pre-deployed DLP environment for the swift deployment of data security protection. With five available models, the IDACT is scalable for each unique network environment. Whether it is housing the Enforce Management Platform, and Oracle database, or extending DLP reach to include data-in-motion detection at multiple points, Infolock's INSIGHT Appliance provides a flexible solution with rapid deployment and easy to use hardware.
INSIGHT Appliance customers are also provided with 24-7 support in order to effectively troubleshoot and rectify issues as they arise.
Value Added Reseller & Appliance Solutions
In addition to our consultative services, Infolock provides full sales-cycle management, from first meeting to close and beyond.